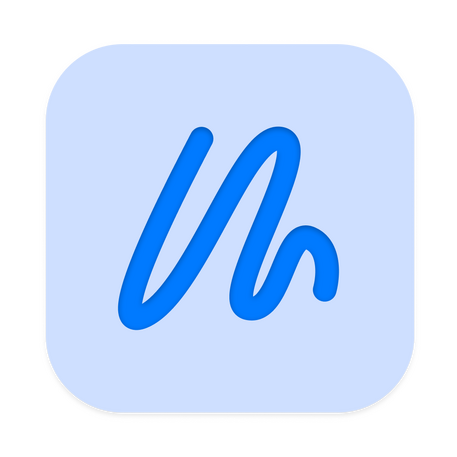 Friction - Draw on your Mac
Connect your iPad to your Mac to draw on and annotate your screen.

You will need to install both the Mac and iPad versions of the app for it to work.
Annotate and Explain
Friction lets you draw on your screen directly. Write or draw whatever you want — whether you need to point out an error while explaining code, or quickly draw a diagram while teaching Math.
Modern*, Futuristic* Interface
Friction's interface was inspired by the original Mac OS interfaces, with a modern twist. Interactions such as moving and rearranging windows were inspired by the native Picture-in-Picture interactions, while the Trash button is a redesigned version of the original. This provides a familiar yet novel and unique experience for any user, whether you've seen the classic Mac OS designs or not.
* maybe for 30 years ago
The Experience? Almost… Frictionless
Just download Friction on your Mac and iPad, open the respective apps, connect your iPad to your Mac, and you're ready to go!
Need Some Background?
All those windows and apps on your screen can be awfully distracting, making it difficult to see your diagrams, annotations, or worse, your awesome rainbow. To fix this, just turn on the background view.

Tap on our carefully designed (and thoroughly original) View menu, and select Blackboard or Whiteboard. When you're done, tap on View, then Clear Background.
Why Friction? To Prove Someone Wrong.
Jia Chen, the author of the app, explains:

"While YJ and I were preparing for our online Swift classes, we thought, wouldn't it be cool if you could just annotate on your screen with your iPad and Apple Pencil?

We found a workaround using Sidecar and a $2 drawing app. I thought this solution was clunky and boring. So I thought "Wouldn't it be funny if I built one?", and YJ encouraged me with responses such as "It's just $2", "don't actually do it" and "oh no you're going to do it aren't you".

A weekend later, I had a Minimum Viable Product, ready for YJ to test (after his eyes had rolled back into his head). A week later, Friction is no longer fiction.

Please download so I can show that I was right all along. Here's a cookie 🍪."
That's about it.
Now I get to sound like those infomercials.

What are you waiting for? Download Friction today!

Download Friction. Download Friction. Download Friction. Download Friction. Download Friction. Download Friction. Download Friction.

I heard repetition helps with memory and I want you to remember to download this app. A couple more times might help. Download Friction. Download Friction!!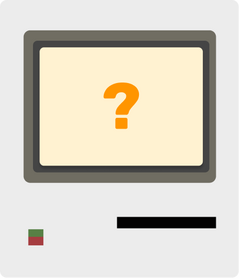 Frequently Asked Questions
Do I need both a Mac and an iPad?
Yes, you'll need both a Mac and an iPad to run Friction.
Does Friction work with Windows devices?
Unfortunately Friction only works on Macs.
I just downloaded a new version, what's new?
Check out our changelog for information on what's new in each version and to download previous versions of the Mac app.
Will Friction work if I do not have an Apple Pencil?
Yes. However, you will need to disable Only Draw with Apple Pencil on your iPad's Settings app. In Settings, go to Apple Pencil and disable Only Draw with Apple Pencil.
Can I draw with my finger instead of Apple Pencil?
Yes. You can toggle Only Draw with Apple Pencil in your iPad's Settings app.
I don't see anything when I launch the Mac app
Check your menu bar for a small Friction logo.
What's the price of Friction?
The price of Friction may vary based on your region. You can check out Friction on the App Store to get the latest pricing based on your region.

Payment is handled through the App Store. The Mac app can be downloaded for free here.
Does my iPad need to be plugged into my Mac?
Yes. Currently Friction relies on the wired connection between an iPad and Mac though a wireless version is on the roadmap.
What devices support Friction?
iPad - any iPad running iOS 14 or later.
Mac - any Mac running macOS 10.15 (Catalina) or later.
What do the version numbers mean?
The version numbers use semantic versioning, therefore, it is in the format MAJOR.MINOR.PATCH

In order to maintain compatibility between the mac version and iPad version, ensure that they both use the same MAJOR version. MINOR versions generally refer to small device-specific changes and PATCH versions generally refer to bug fixes and small minor improvements.
What technologies does Friction use?
We use Peertalk to communicate between the iPad and Mac.

Interface-wise we use SwiftUI for most of the it. For the Mac app, there's a little bit of AppKit to manage windows and overlay drawings on top of the screen. For the iPad app we used UIKit for certain UI elements and interactions that were not possible in SwiftUI.

We used PencilKit to create the drawing canvas and get Apple Pencil/finger input.

It's mostly written in Swift with some Objective-C.

Now go and build your own Friction.
Any more questions? Email us at [email protected].
---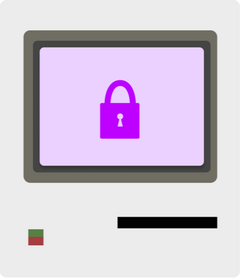 Privacy
No tracking, no ads, none of that.
Friction's Mac and iPad apps has no analytics tools, no tracking, no telemetry and no ads.
Completely offline
None of your data leaves you. Friction works entirely offline. All data, including your screen recording data and annotations are not stored anywhere.
Permissions
Compulsory Permissions
These permissions are required for Friction to work.
[Mac] Screen Recording: Friction needs to record your Mac's screen.[Mac] USB: Friction needs access to your Mac's USB ports to connect to the iPad.
Optional Permissions
These permissions are not required for Friction to function but will be needed for specific features.
[iPad] Add to Photos: If you would like to save drawings to your Photos, Friction needs permission to add images to Photos.
Data Stored
Some data maybe stored on your device.
Saved sketches: If you saved drawings to the "Sketches" folder, they are stored locally on your device.
---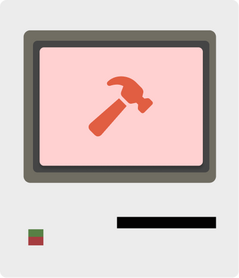 Changelog
1.1 Improved Menu Bar
10 Oct 2021
Added a Frequently Asked Questions button in the menu bar.Menu bar menus now close when you tap outside of the menu bar.Tapping on the Friction icon in the menu bar now brings up a menu instead of redirecting directly to the website.Friction no longer crashes if you try to save a drawing when there's no drawing on screen.Oh no I've made the terrible mistake of releasing a version on a weekend. Well, that's too bad.
1.0.1 Bug Fix
8 Oct 2021
Fixed bug that caused Friction to crash for users on macOS Catalina when an iPad was connected
1.0 Friction Release!! 🎉
3 Oct 2021
Everything's new!! It's a new app!!
---